If I Were Senator For A Day Essays
State Sen. Judy Schwank, Berks Country and the Berks Agricultural Resource Network invite Berks County students to share their thoughts about farming in an essay and video contest celebrating National Ag Day. The day reminds people where their food comes from and the contribution agriculture makes to their everyday lives.
Essays will be grouped into three categories based on the students' grade. A winning essay from each grade level will receive a cash award from BARN and be published in the March 21st edition of Berks Country. Winning videos will air on BCTV. Prizes are sponsored by Berks Country, BARN, Fulton Bank, Redner's Warehouse Markets, County Commissioner Christian Y. Leinbach and Clover Farms Dairy.
Essays must be submitted online between January 29 and February 19.
Download Contest Materials →
The categories and essay topics are as follows: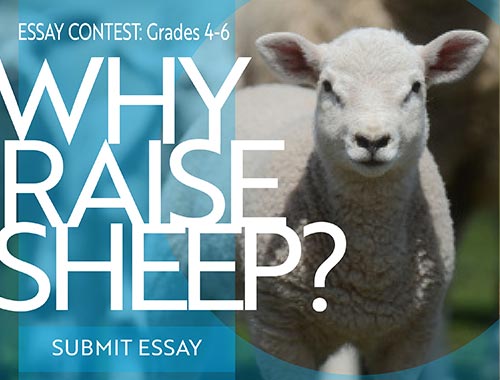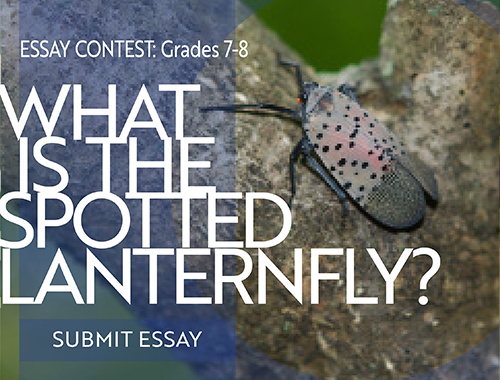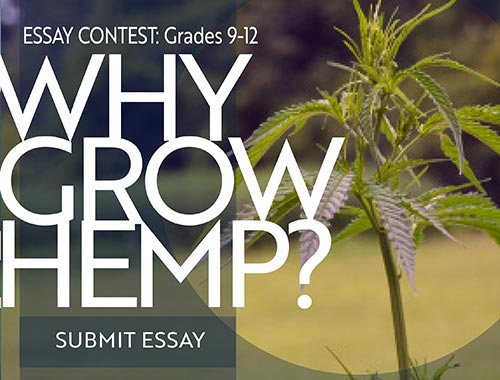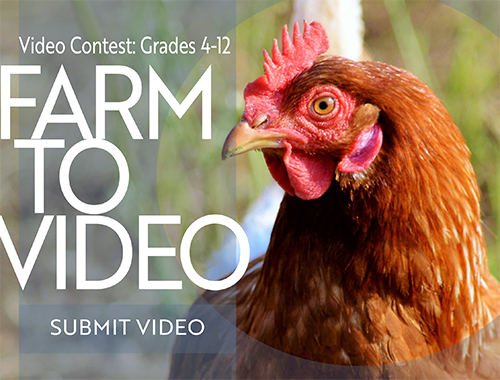 Fourth to sixth grade:
Farmers can raise sheep for their meat, wool or lanolin—a waxy substance found on sheep's wool that is often used in lotions. Some farmers have raised sheep for landscaping or even as pets. In 100 to 150 words answer the question, If you were a farmer, why would you raise sheep? Submit Essay →
Seventh to eighth grade:
The Spotted Lanternfly was found in Berks County in 2014 and threatens Pennsylvania's grape and wine industries, as well as its hardwoods and fruit tree industries. In 250-300 words, write a letter to Gov. Tom Wolf explaining why Berks County farmers are worried about the Spotted Lanternfly. Submit Essay →
Nine to twelfth grade:
Pennsylvania legalized the growing of industrial hemp in 2016 for research purposes by agencies, colleges and universities. Industrial hemp has many uses in textiles, building materials, industrial and environmental products, food and paper. In 450-500 words present an argument for why farmers should grow hemp. Submit Essay →
Fourth to twelfth grade:
Bountiful Berks is a branding program developed by BARN to identify local products. A list of what the brand includes can be found at senatorschwank.com/essay. In a 30-second video, create an advertisement for a Bountiful Berks product. Videos must be uploaded to YouTube. Submit Video →
Essays must be submitted online between January 29 and February 19.
The National Ag Day program was started in 1973 by the Agriculture Council of America (ACA) to encourage every American to understand how food and fiber products are produced; value the essential role of agriculture in maintaining a strong economy; and to appreciate the role agriculture plays in providing safe, abundant and affordable products.
For an Op-Ed piece, 12 Americans who don't work in politics or the media were asked what they would do if they were president. What would you do? What issues do you think are most pressing?
In the ArtsBeat blog post "If I Were President …," Jesse Kornbluth asks two professors, three writers, an entrepreneur, a medical doctor, a prioress, a youth advocate, a painter, an astrophysicist and an inventor share what they would do if elected to the Oval Office. Excerpts from their statements include these:
MICHAEL J. SANDEL: I would invest in an infrastructure for civic renewal — not just roads and bridges, but schools, transit, playgrounds, parks, community centers, health clinics, libraries and national service.
SHARON OLDS: I'd grant the very rich the boon of helping them help others, as a form of gratitude for their good fortune.
ANDREW WEIL: I'd tell the nation that I was powerless to control the war machine, Wall Street, big oil and the other interests that run the country, and I would urge Americans to form a new political party not beholden to them.
DANNY MEYER: I'd appoint a blue-ribbon committee of 14 accomplished citizens — one each representing these nonpolitical walks of American life: arts, science, sports, big business, entrepreneurs, tech, medicine, law, education, environment, defense, religion, farming and philanthropy — and charge them with imagining innovative industries that put Americans to work and add value to our world.
JAMES Q. WILSON: With my staff, I would decide what my administration was for. Once I had clarified that, I would write several speeches on how to cope with a stagnant economy, how to deal with countries (such as Iran and Syria) that harass their own populations, and how the United States is committed to the survival of Israel. These speeches would not attack the other party or previous presidents but would describe the views I supported.
JENNIFER EGAN: I'd decide (privately) from the outset that mine would be a one-term presidency. Freed from the stranglehold of ensuring my own political longevity, I would focus entirely on achieving what I think most Americans want: a stable and productive economy; an environmentally viable planet; a humane, efficient government capable of educating its young and protecting its vulnerable members.
SISTER MARY DAVID WALGENBACH: I would require members of Congress to participate in a weeklong workshop on dialogue, negotiation and compromise before the next session. All sessions would begin with 10 minutes of silence.
GEOFFREY CANADA: I would have a "grown-up" talk with the American people, emphasizing that we are facing a crisis and solving it will require a spirit of shared sacrifice. Those of us who have benefited mightily from this country and made billions, as well as those who make the minimum wage, must all sacrifice.
PATRICIA RYAN MADSON: I would invite all of the members of Congress to join me in an improvisation retreat. We would spend the time practicing saying "yes" to each other and really listening to one another's offers.
STEPHEN HANNOCK: Immediately after August break, every member of the House and Senate would be required to move for two weeks, with family, to a town or small city in a country outside North America. (Those serving more than one term may only visit an English speaking country once and not on the first trip.)
JAMES DYSON: The United States still spends more than any other nation on research and development. But others are moving up, not least China. America needs to inspire a new generation of risk takers. And it starts in school.
NEIL deGRASSE TYSON: When you're scientifically literate, the world looks different. Science provides a particular way of questioning what you see and hear. When empowered by this state of mind, objective realities matter. These are the truths on which good governance should be based and which exist outside of particular belief systems.
Students: Tell us what you think of these ideas. Which are most helpful? What would you do differently if you were president? How would you try to solve the problems facing the United States?
Students 13 and older are invited to comment below. Please use only your first name. For privacy policy reasons, we will not publish student comments that include a last name.